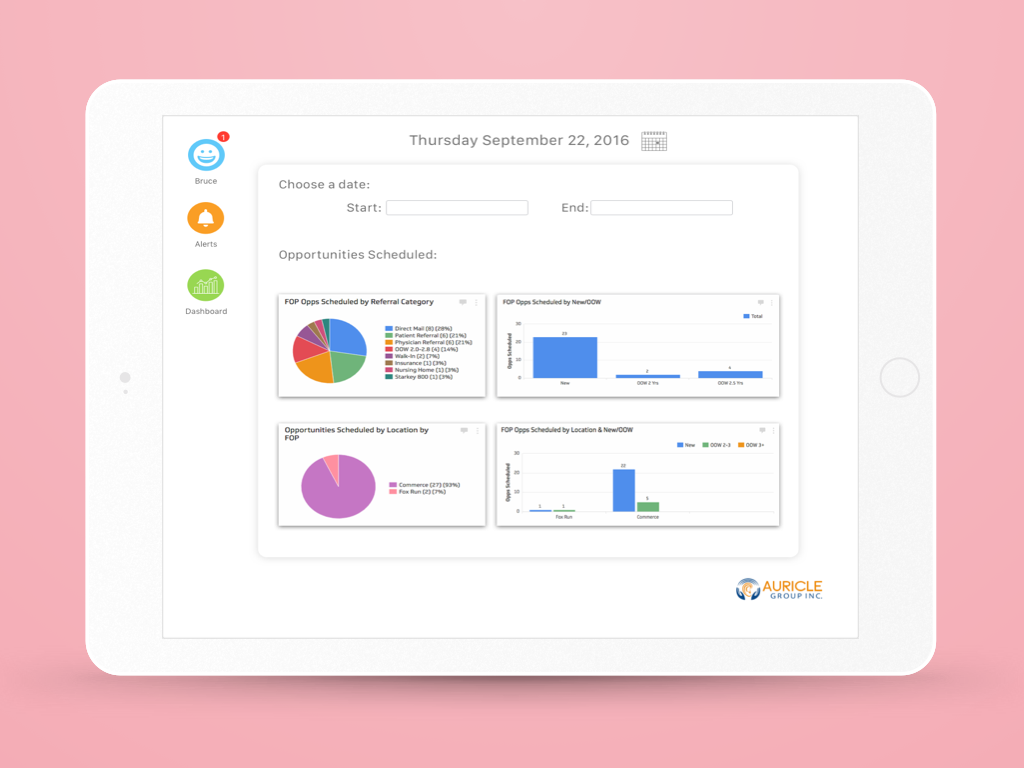 Audiology Group
This responsive web application for an Audiology group is a CRM created with a "low-tech" user in mind, making every aspect of this app a smooth experience from the no-password sign-up, to the guided notifications.
The Objective: Incorporate all needed information in the most accessible way in order to empower providers through access to metrics in order to better serve their patients.
The approach Taking note of other CRM Systems such as Salesforce, and Hubspot, I created these designs and accompanying interactions in a way that was easy to track for the most low-tech user, and created levels for more advanced users allowing them to interpret the data in order to advise their sales team.
The result: A small, personalized, CRM system for desktop and tablet.